Visit to a Small Planet, May 5 - July 20 2017
Juliette Art Museum at the Clay Center for the Arts and Sciences,
Charleston, WV
This installation uses formal art techniques combined with a sense of hand-made science fiction. The aesthetic histories of Cubism, Theater Artaud, architectural design, protest art, and 1950's science fiction b-movies were used as inspiration to build the work. My motivation behind the piece was to communicate with the children of this coal-mining area about renewable energy. The installation is built primarily with recycled material, and everything here will ultimately be recycled or reused in some form. Click on thumbnails to enlarge.
---
2017 Visit to a Small Planet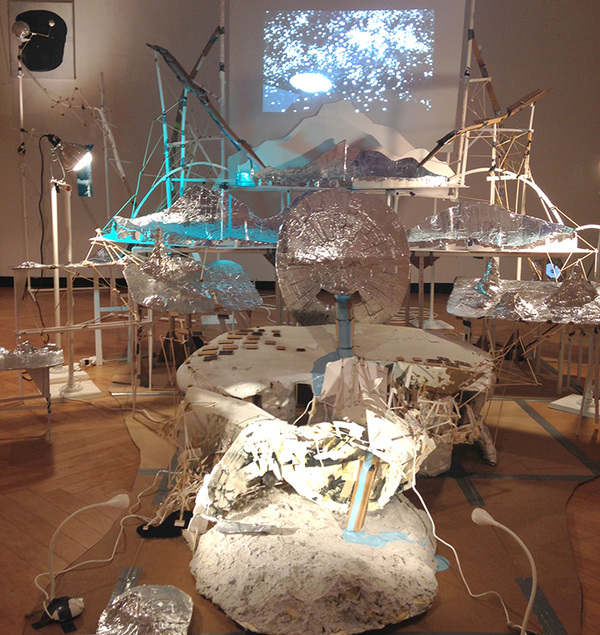 The large central structure is designed to represent an other-planetary world in which the residents of a beautiful landscape, not unlike West Virginia's, are spiritually connected to the land and water and use renewable energy technology. The paintings, videos and smaller sculptures represent other aspects of this imaginary world.