Laboratory for Other Worlds, The Mattress Factory (Pittsburgh, PA) 2019-2020
Laboratory for Other Worlds is an immersive installation centered around a stop motion animation set. It uses an off-grid solar panel system alongside handmade and recycled materials to forge connections between green technology, science fiction, and the ecological imaginary.

---
Laboratory for Other Worlds (Mattress Factory)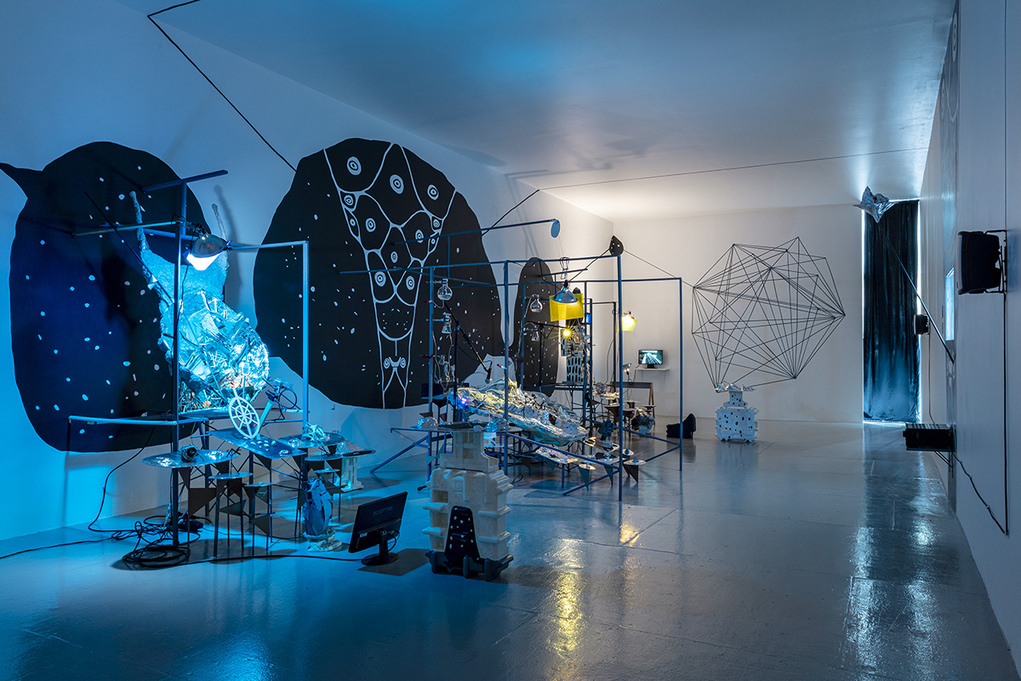 This installation/video set took the form of a laboratory built around a model landscape depicting the ruins of a fictional planet. The overall installation/set design could be thought of as a meditation on species entanglement, interconnected technologies, and animal/plant/landscape/machine hybridity.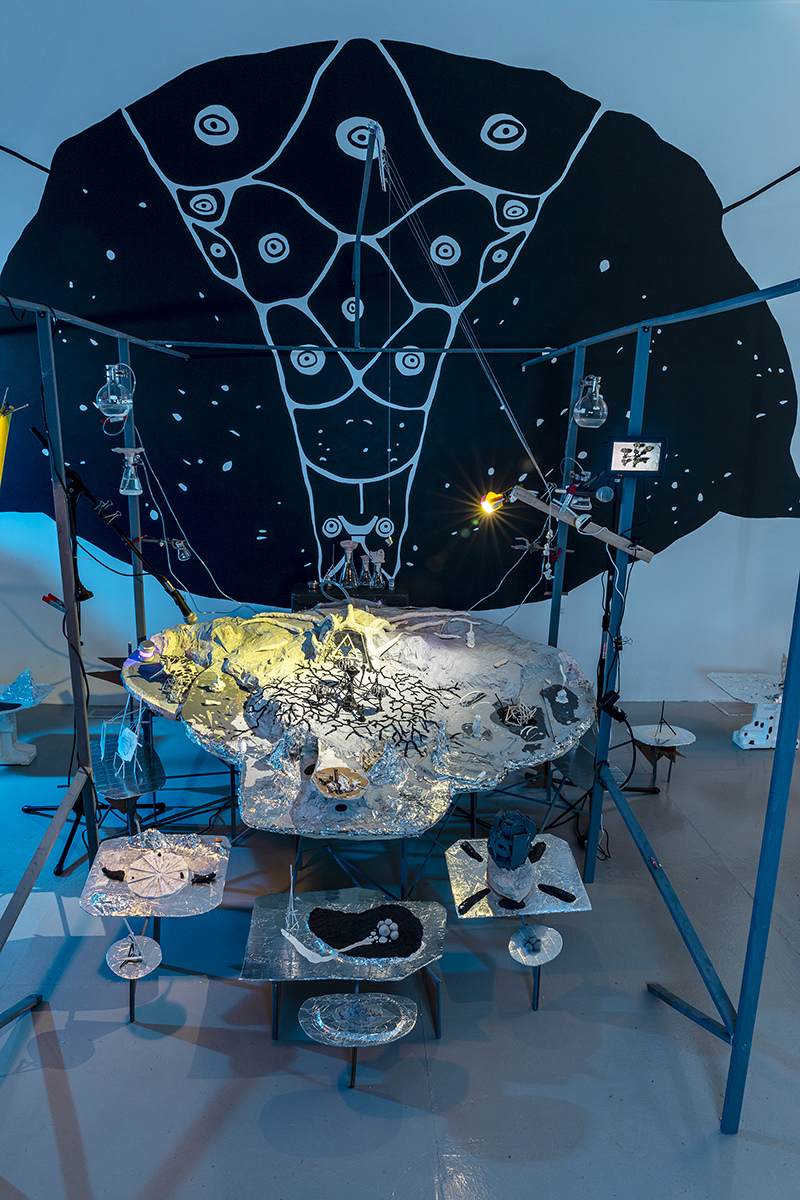 Mushroom Cyclops Protest Sign is a short narrative stop motion video that tells a story in the form of laboratory notes. While being observed by unseen but omnipresent "scientists" the damaged landscape is bathed with rays of dark and light emanating from a mysterious but tender spacecraft. The light awakens the dormant Mushroom Cyclops Protest Sign, which emerges from the landscape, casts a gleaming eye back at the observers, and begins cycling through messages of collective action, activating the planet's surface with movement and sound.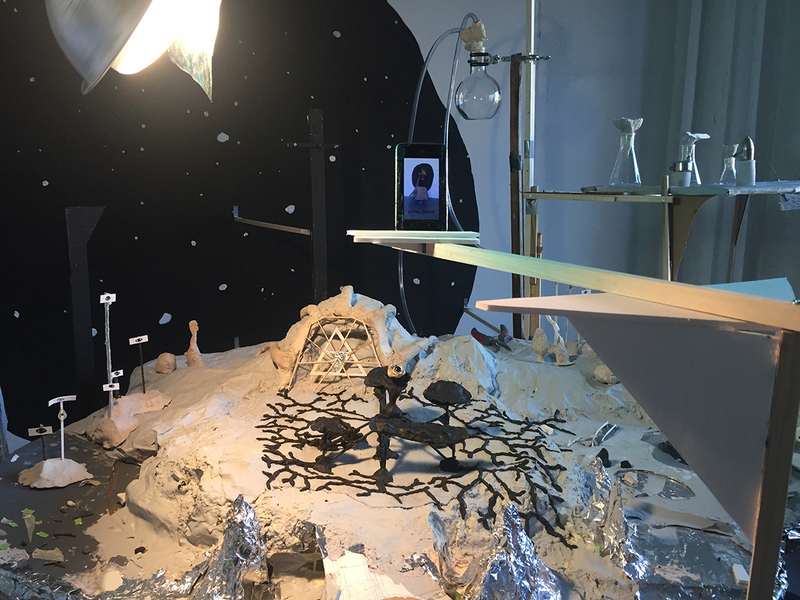 The process involved first building the model landscape, shooting the video, and building the "Laboratory" around the model. The surface of the model was designed to represent planetary ruins.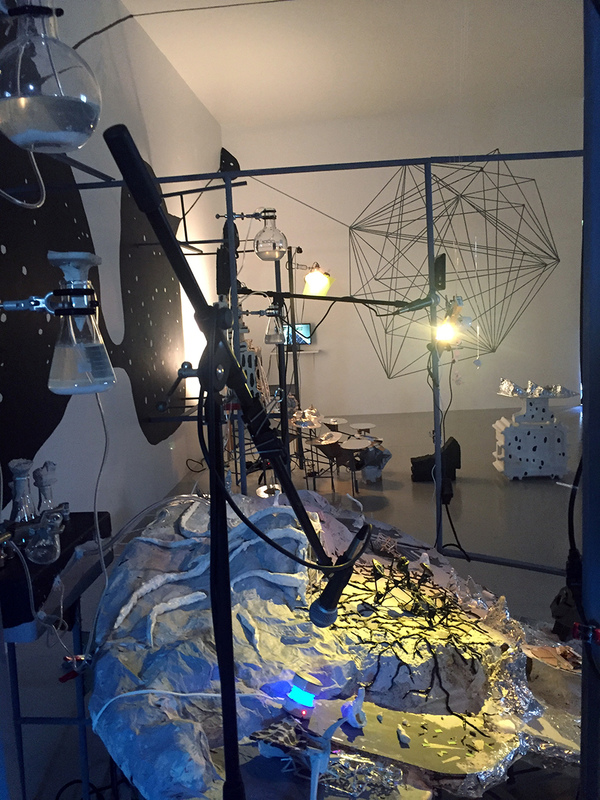 The exhibition's premise is that this laboratory is designed to observe, analyze, and extract information from the landscape.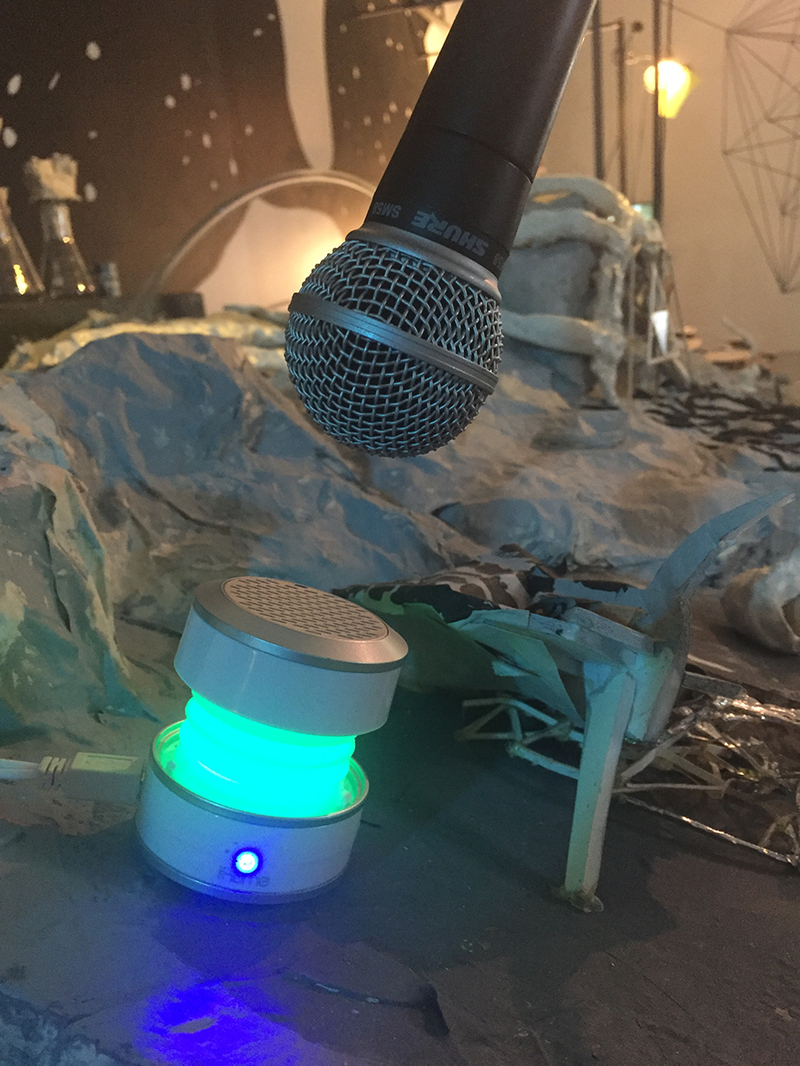 Audio equipment captures emanating sound and directs it out into the gallery space.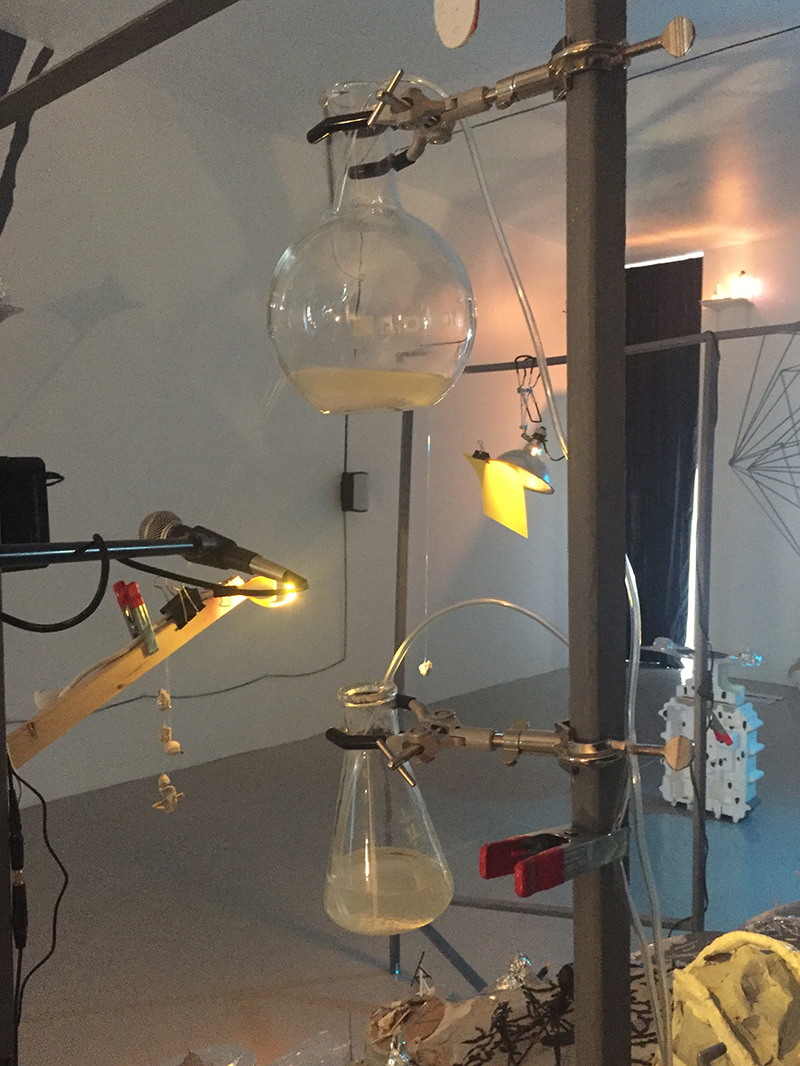 Extractions from the landscape are distilled into vials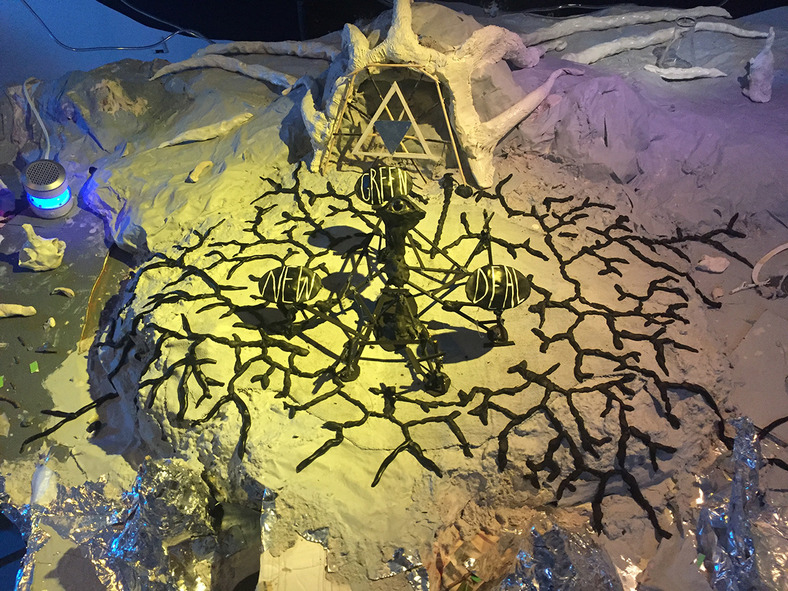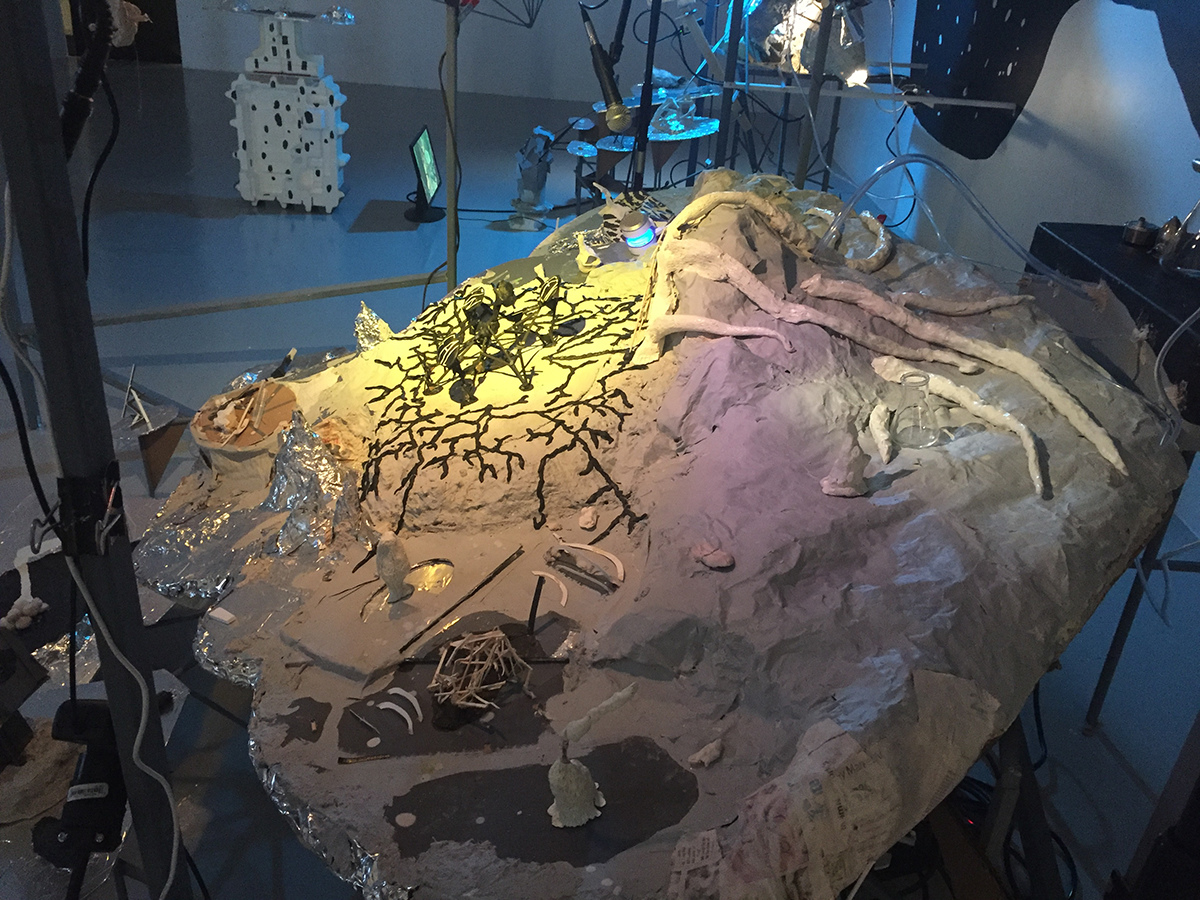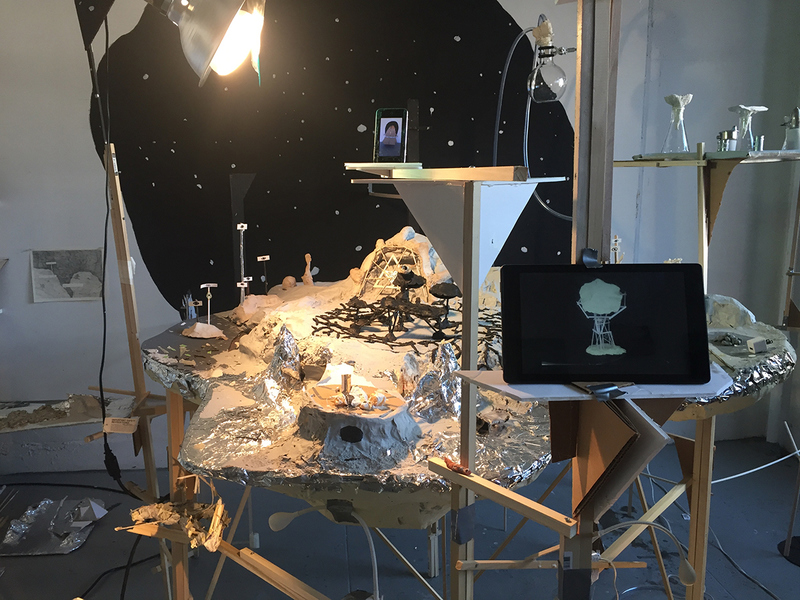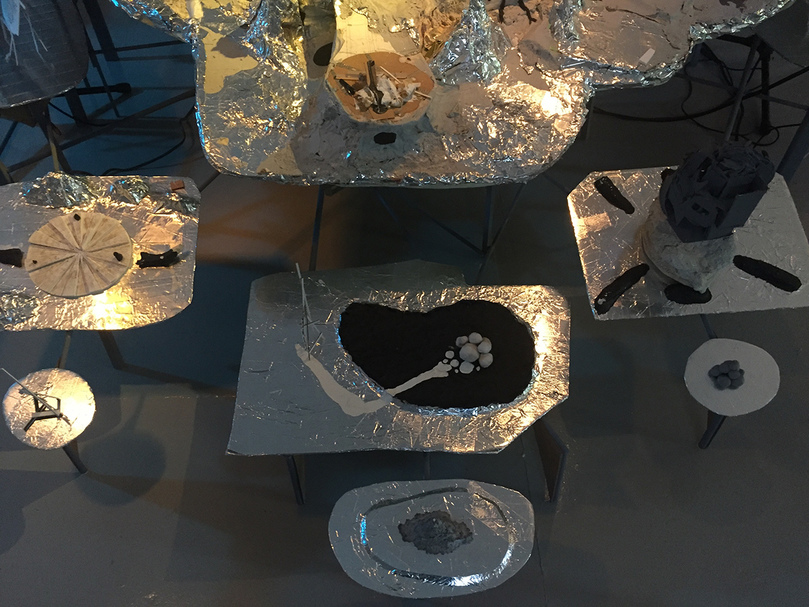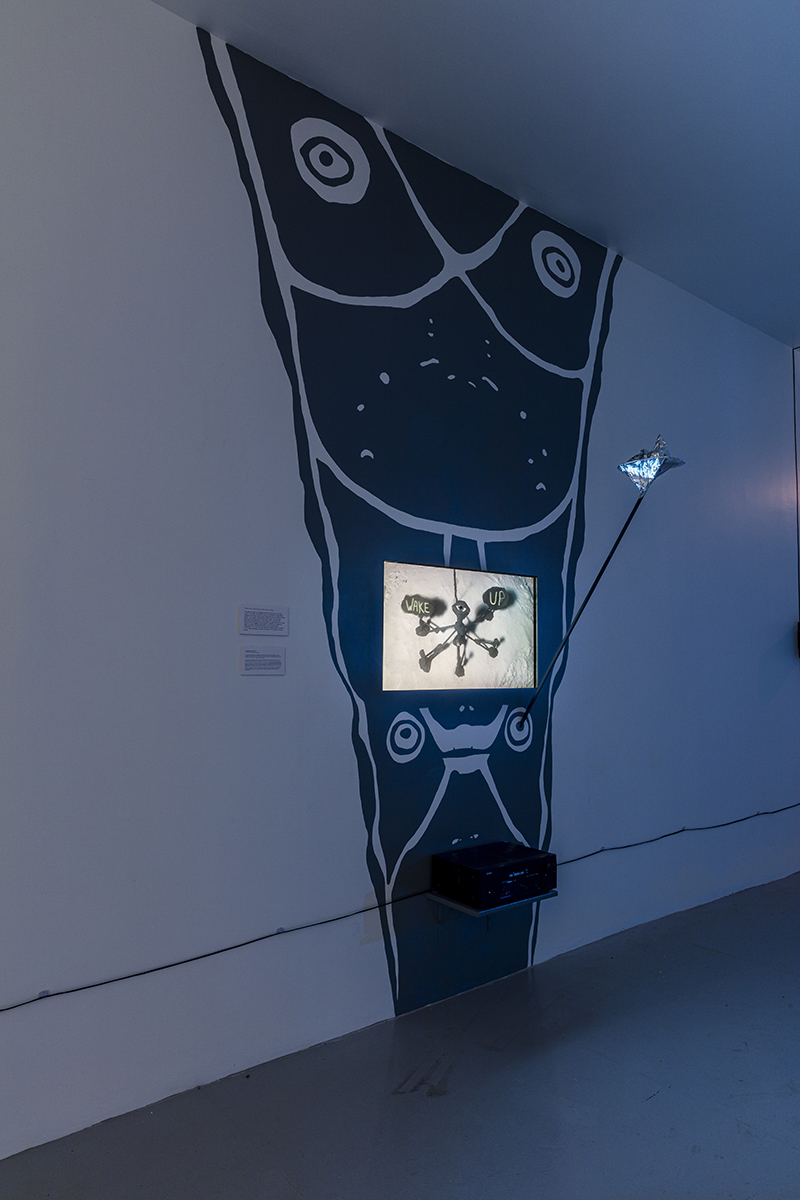 The video Mushroom Cyclops Protest Sign was imbedded in parts of the installation/laboratory, along with other videos.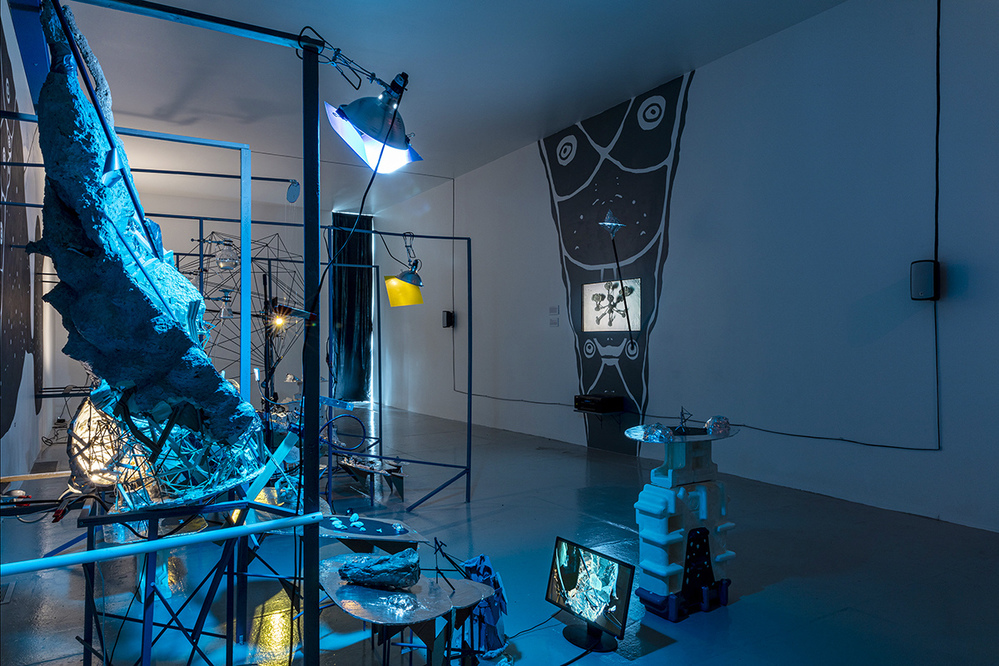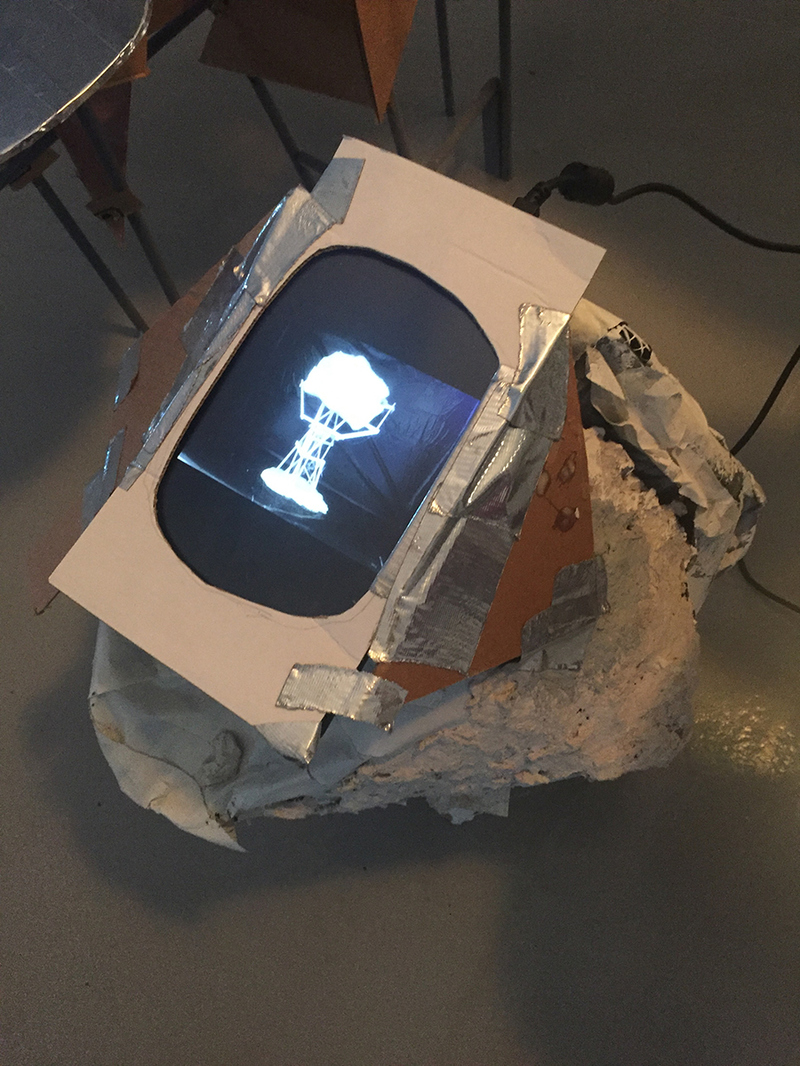 Various small videos are imbedded throughout the installation.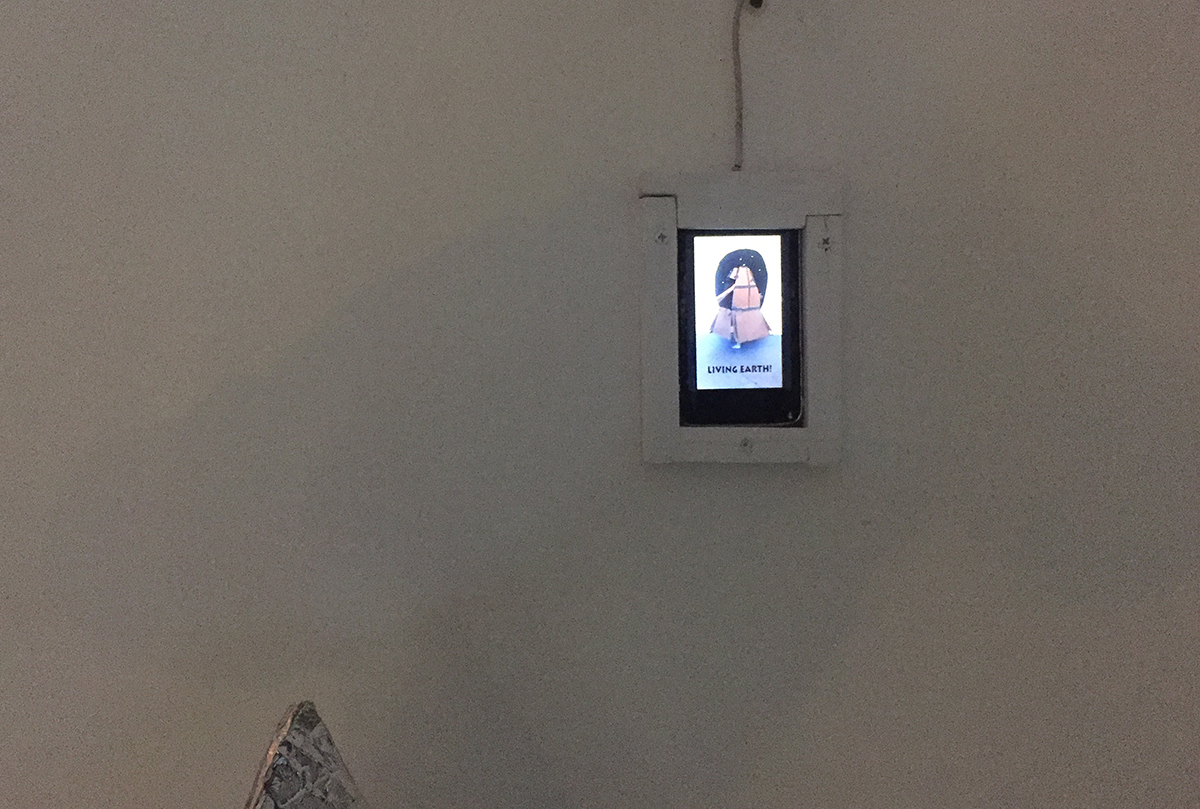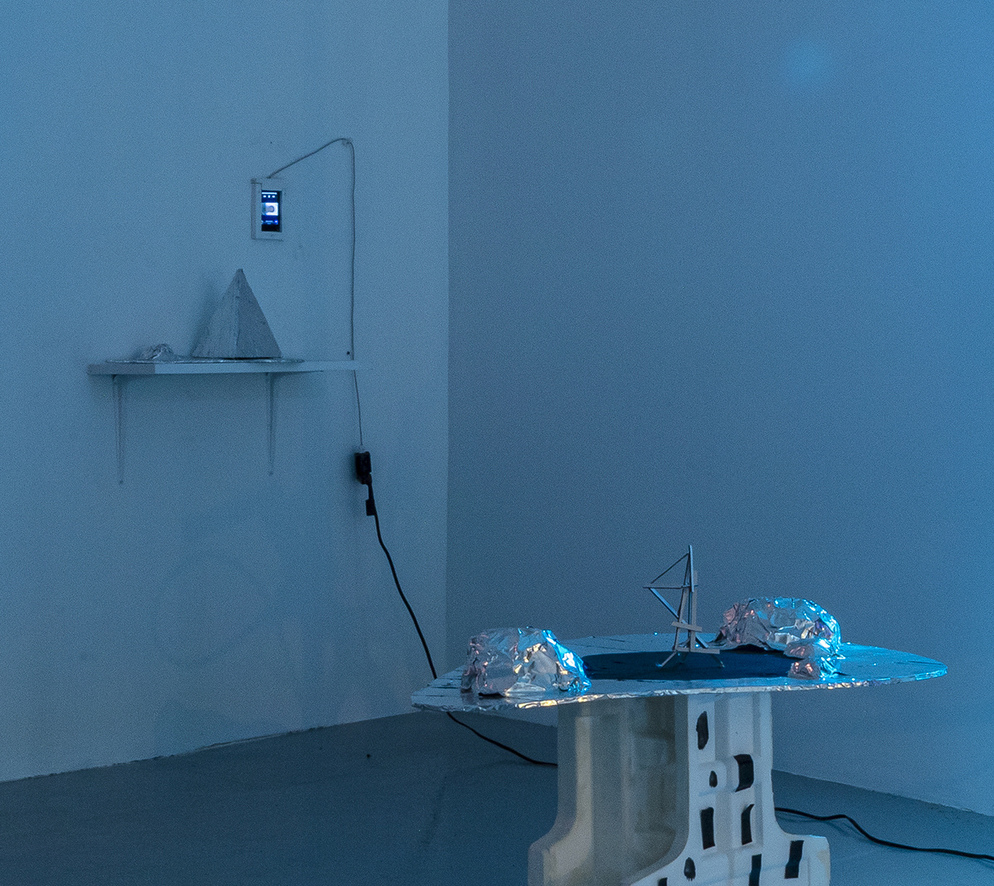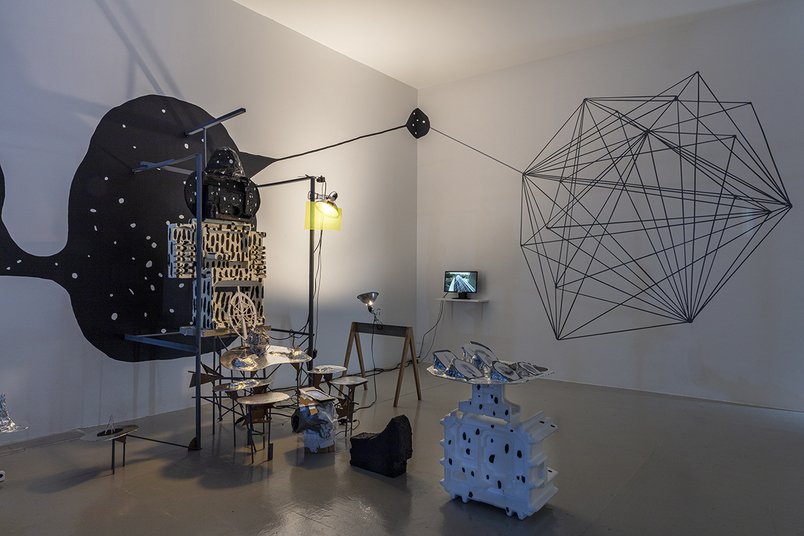 The Spacecraft and Alien seen on either side of the landscape are "actors" - hybrid assemblages who appeared in the video and served as figure, architecture, machine, and art object in the installation.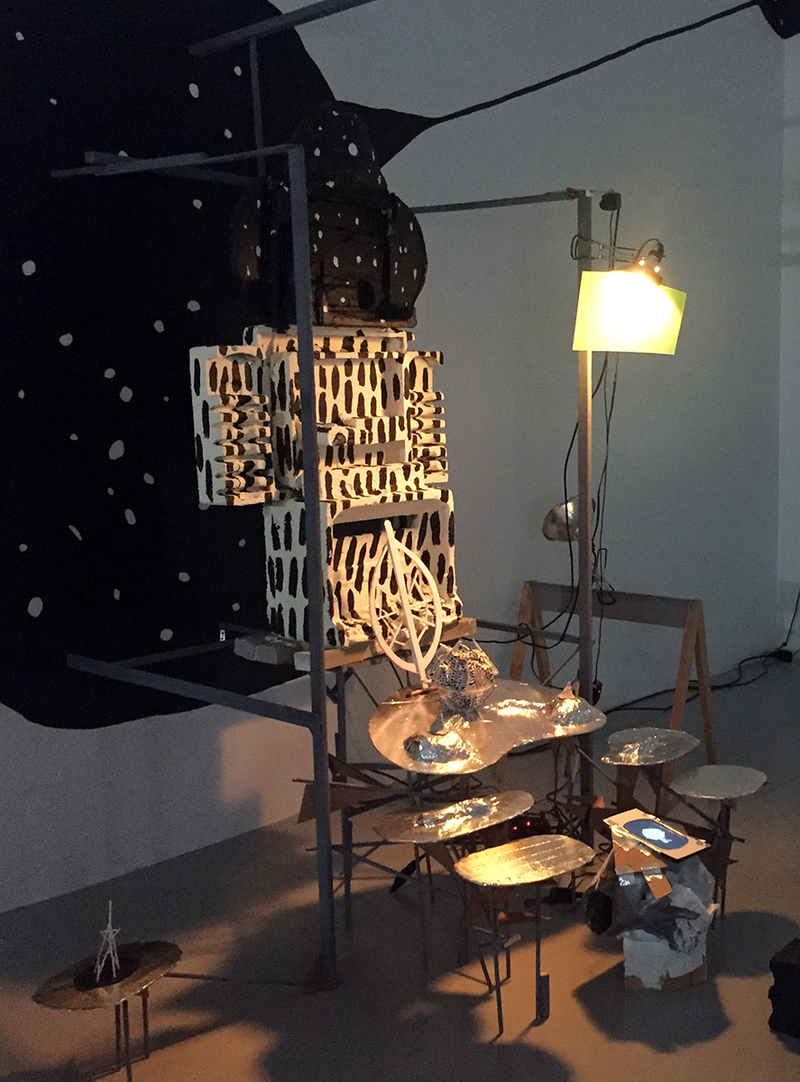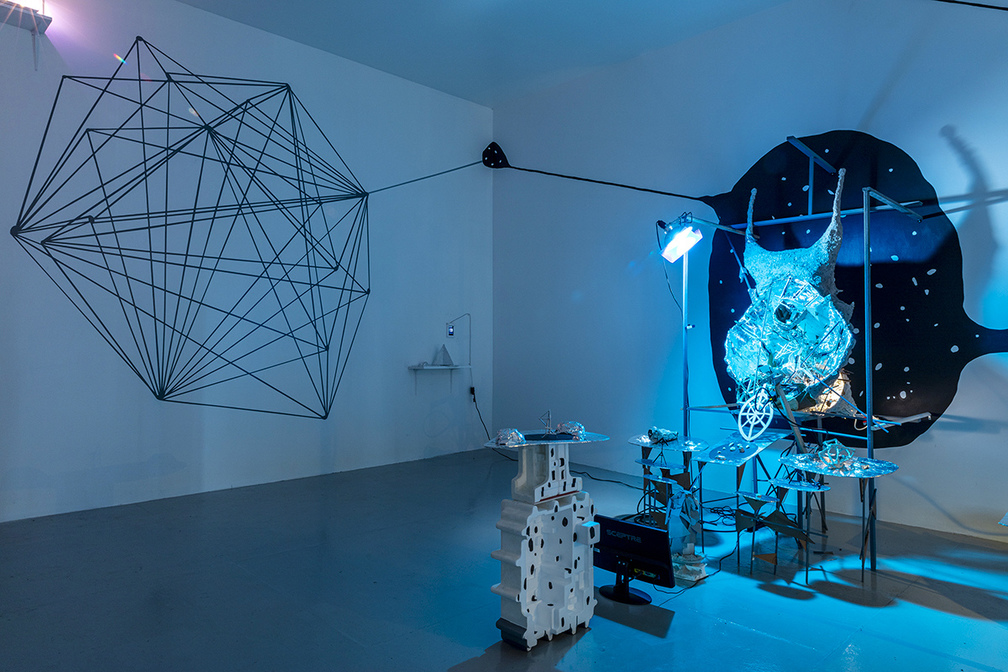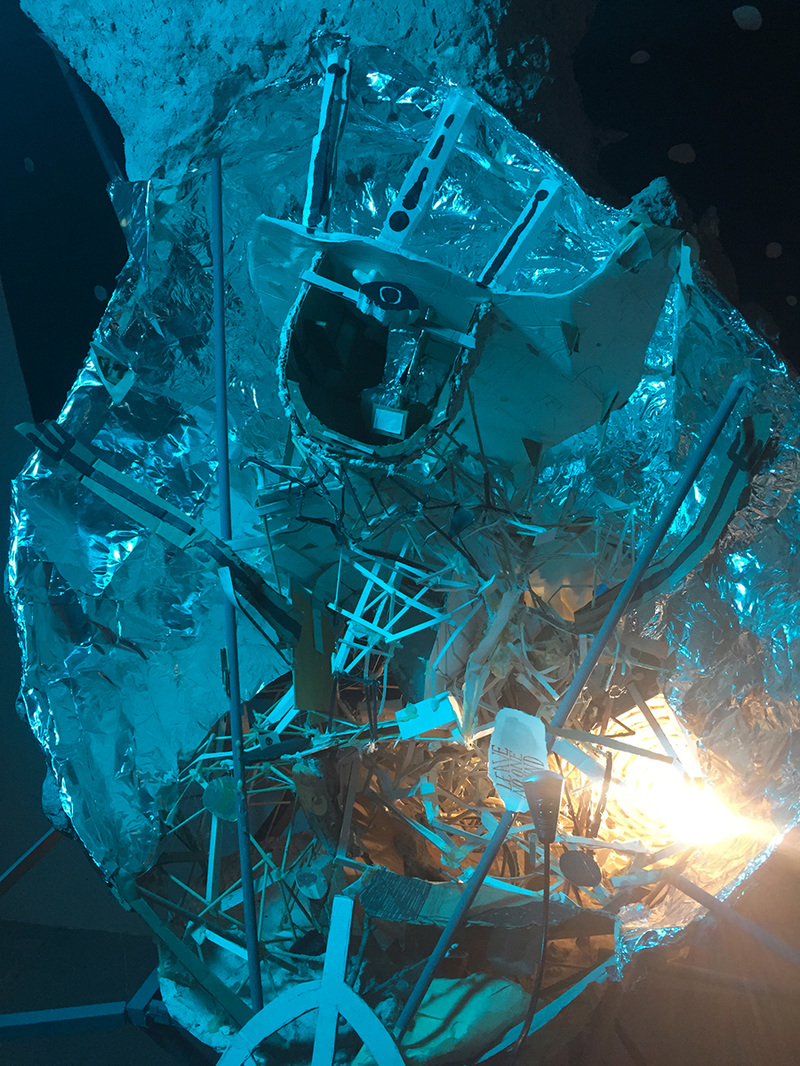 Much of the installation is fabricated from found and recycled material, including other artworks, resulting in intricate, multilayered assemblages.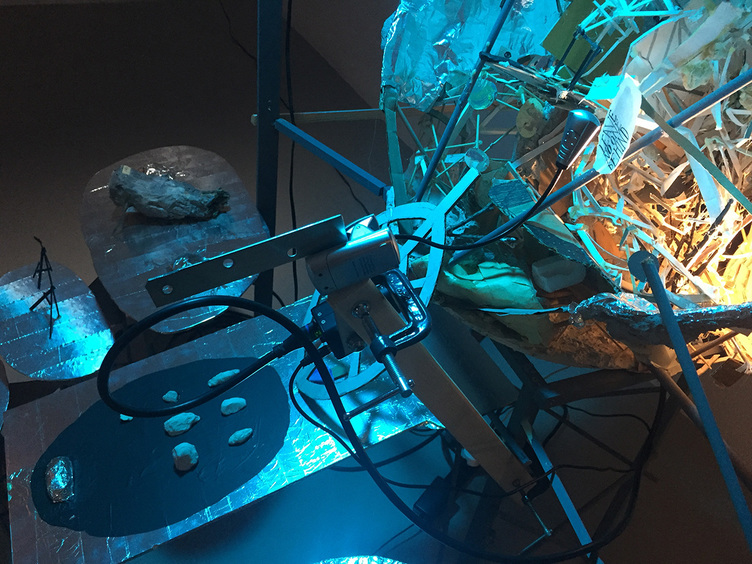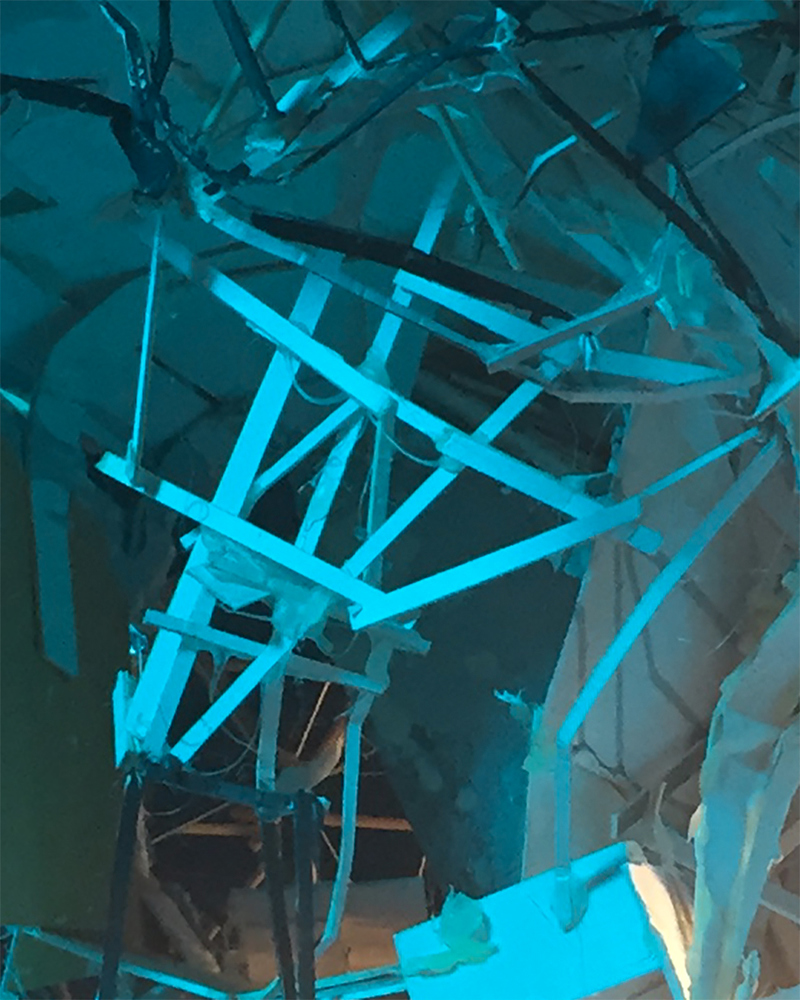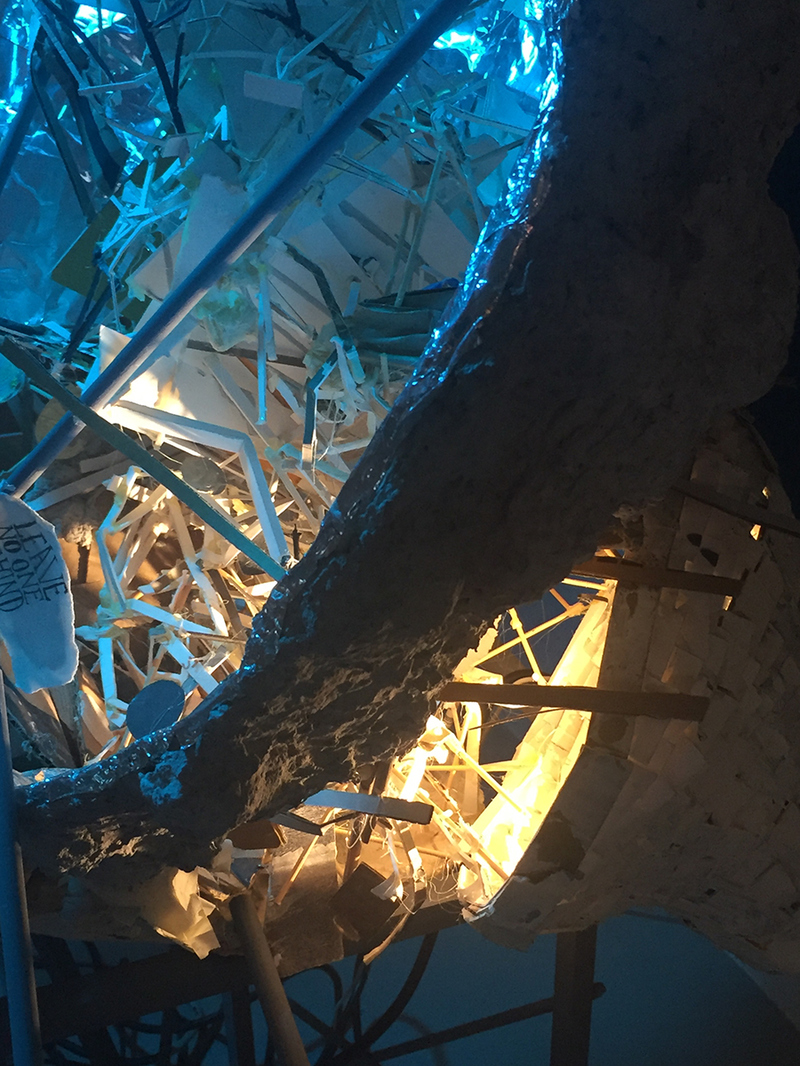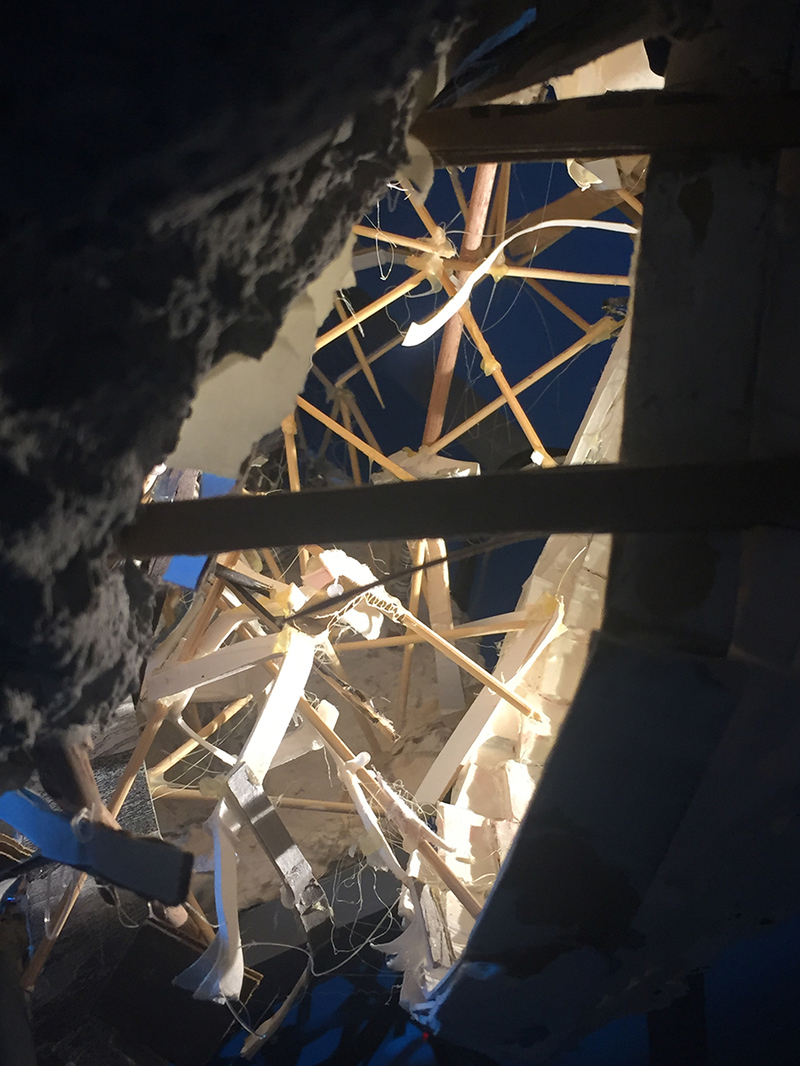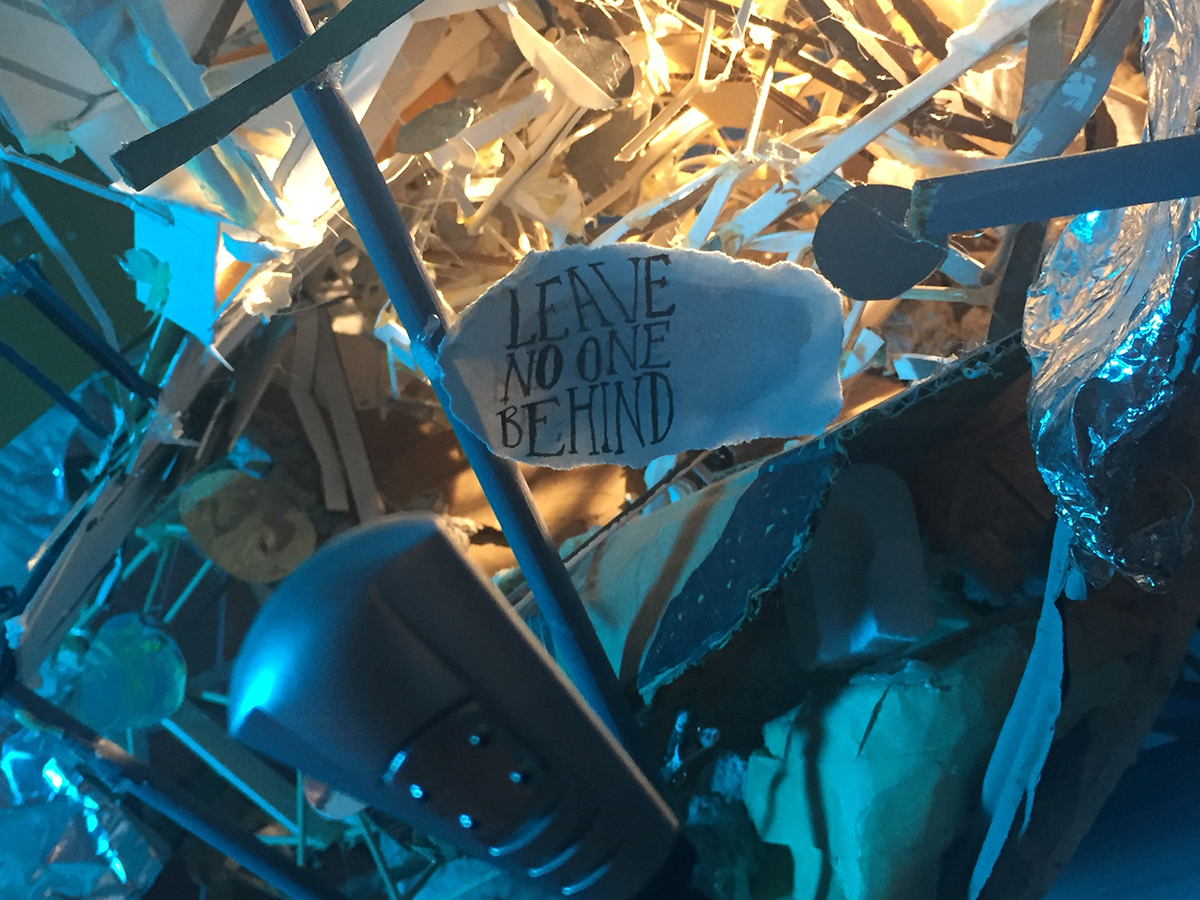 Surveillance cameras are placed throughout the gallery, making otherwise unavailable viewpoints accessible.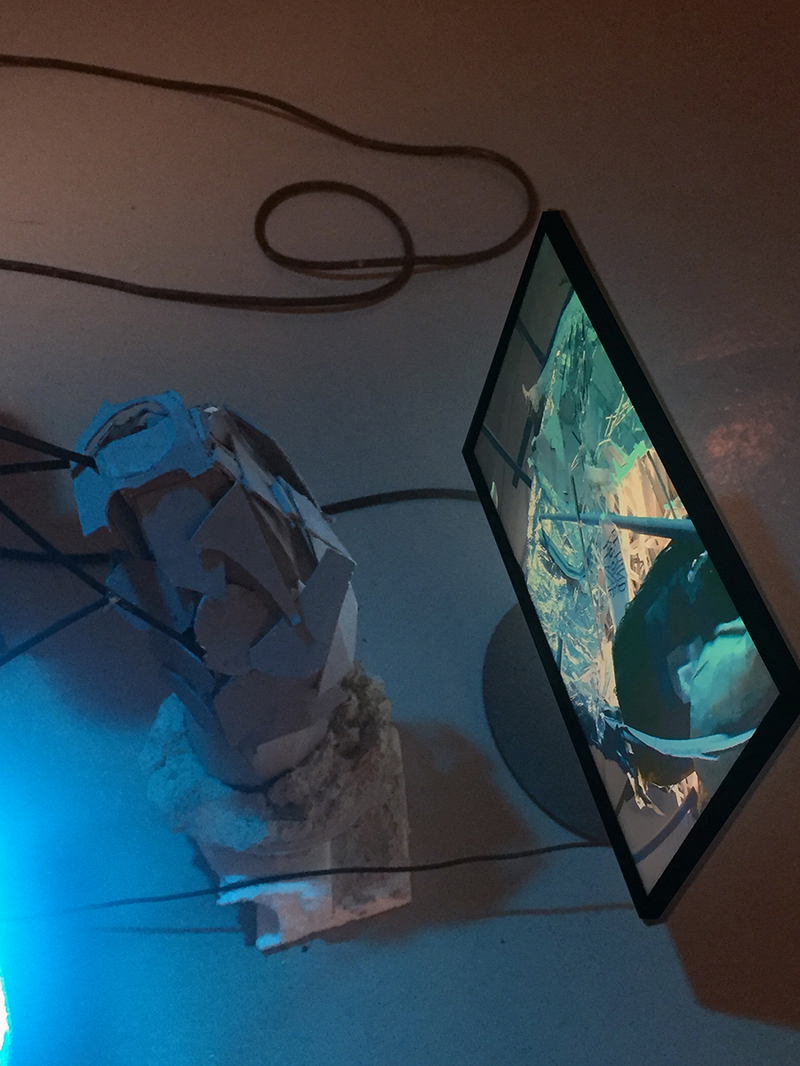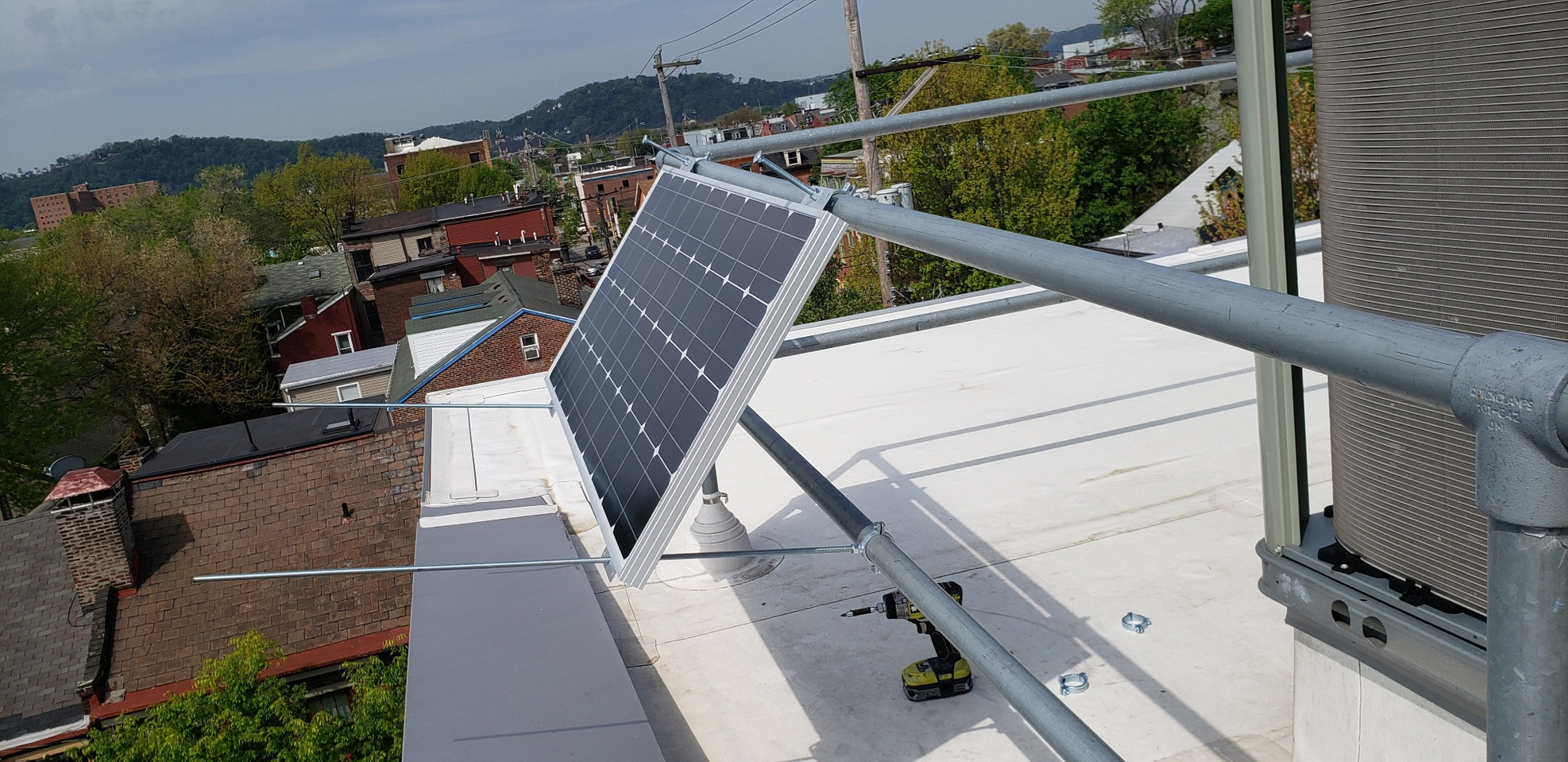 This includes giving viewers visual access to the solar panels on the roof of the museum. Solar panels run an off-grid electrical system designed to power a portion of the installation's electrical gear.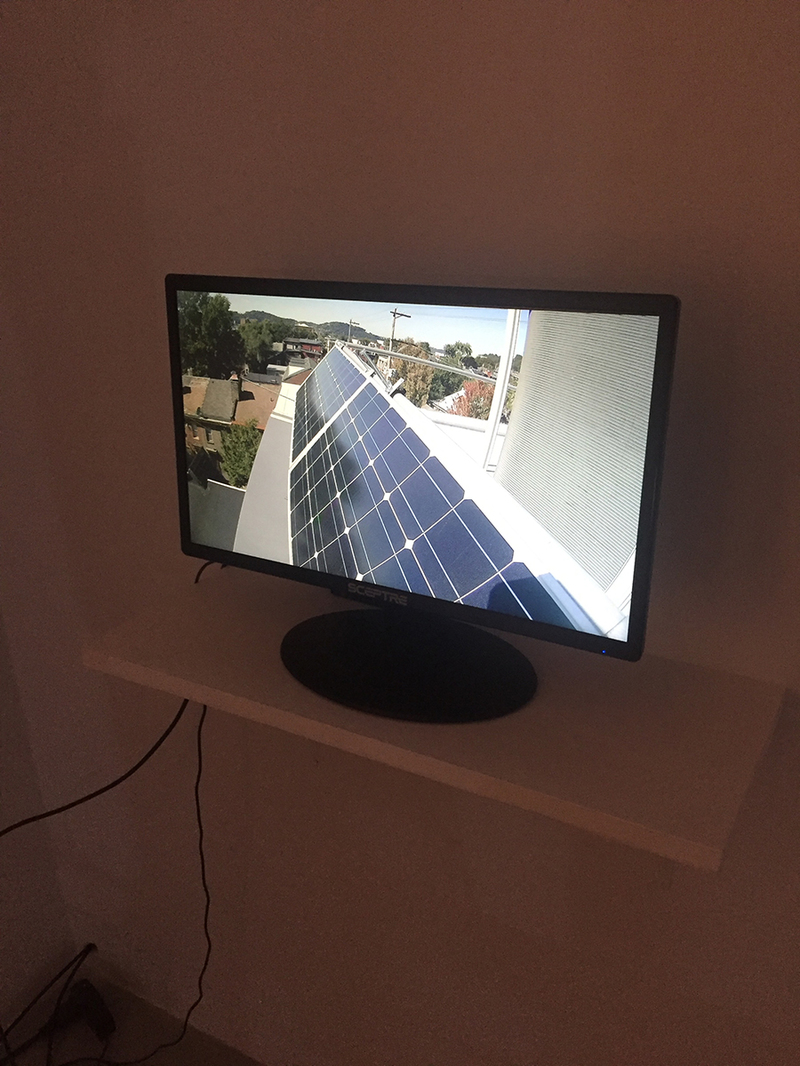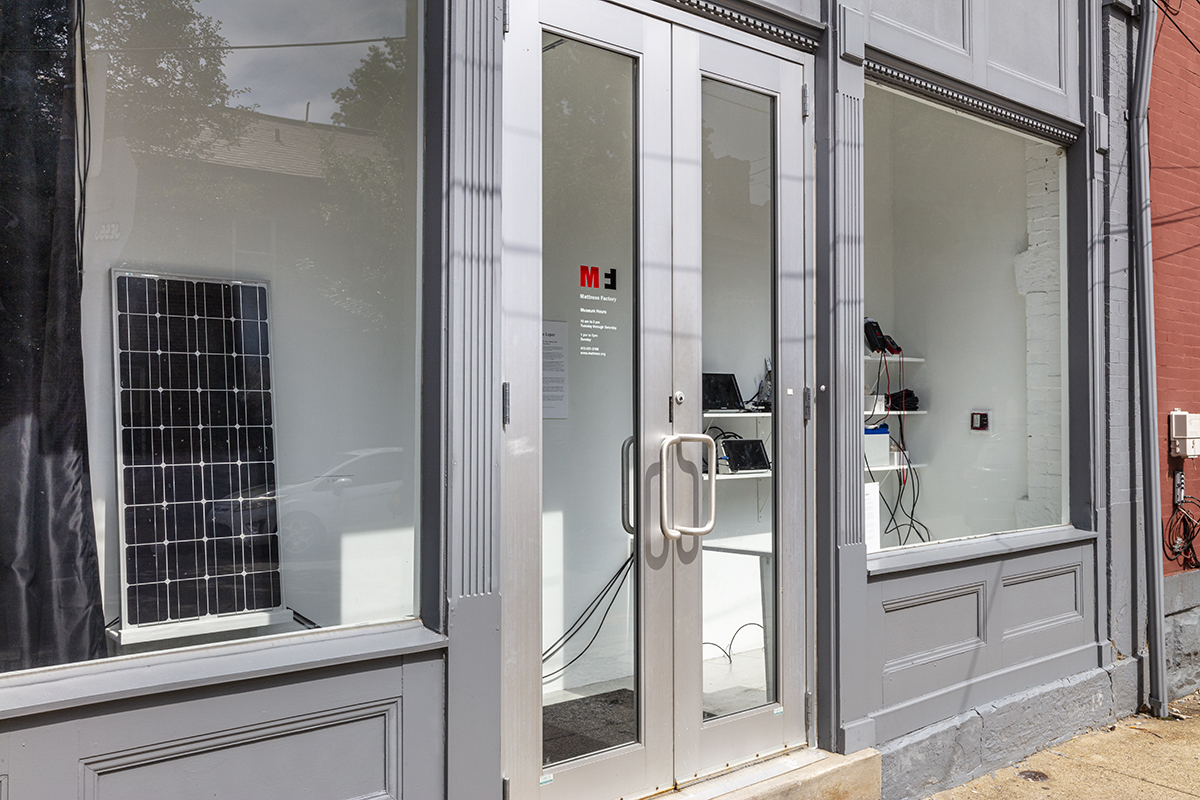 The electrical array run by the off-grid solar panel system is a series of video feeds that make the exhibition available to viewers through the window of the museum.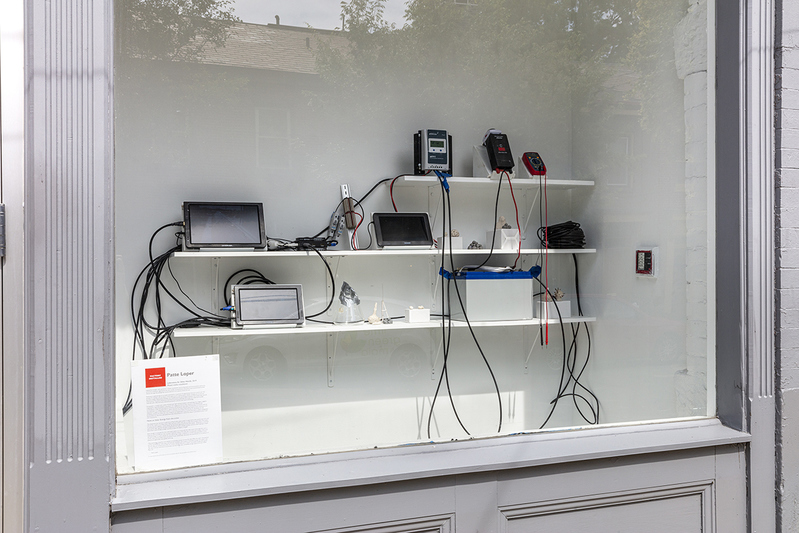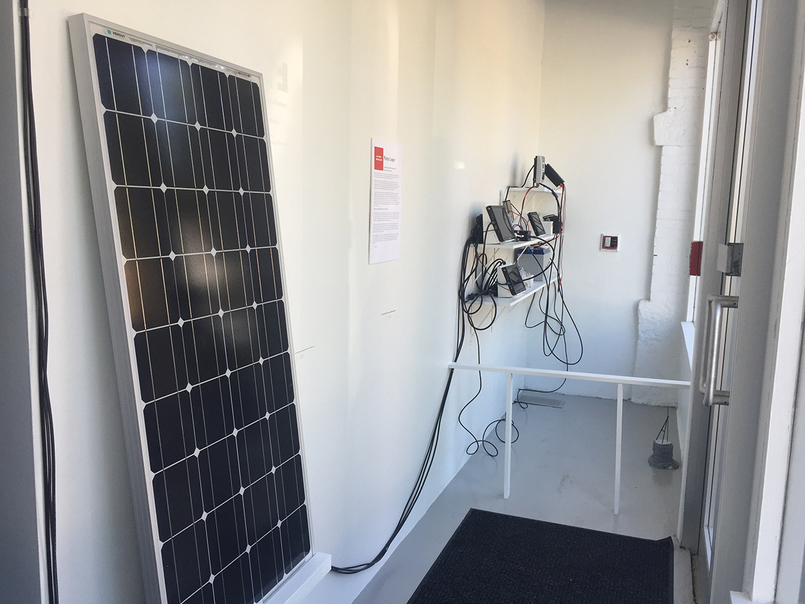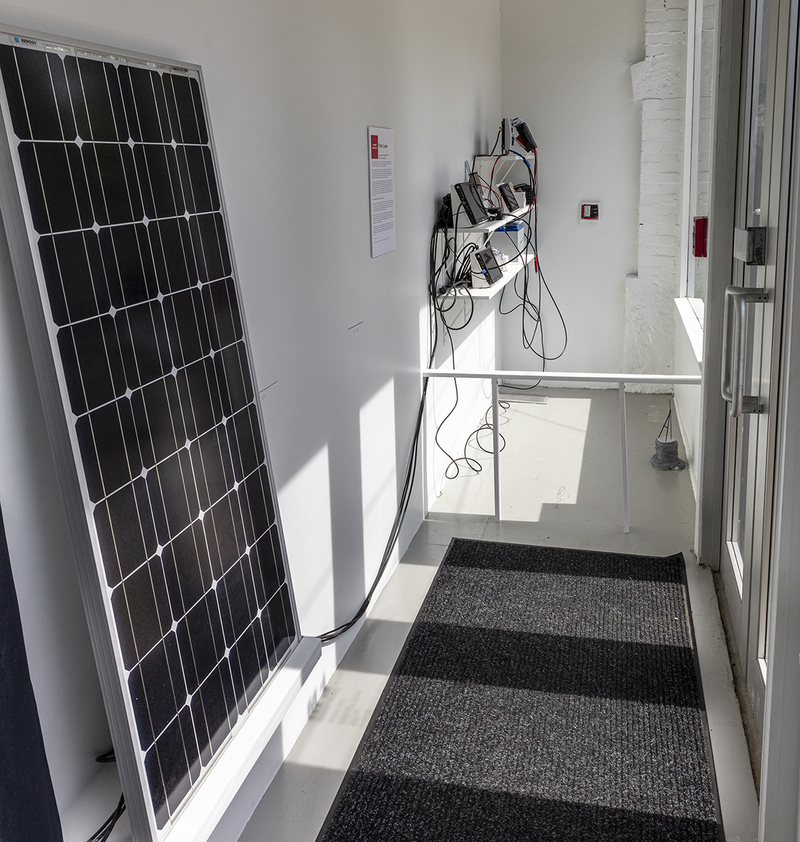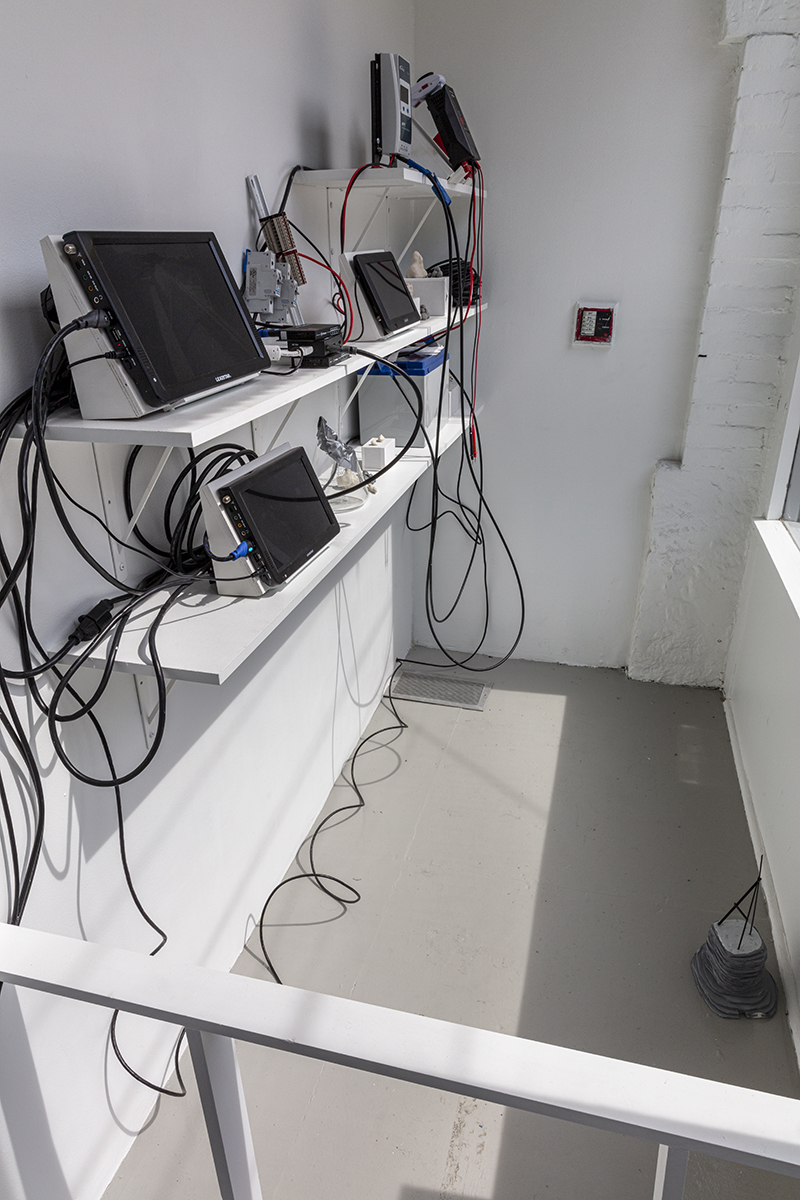 Video tour of Laboratory for Other Worlds
2020