Visit to a Small Planet, May 5 - July 20 2017
Juliette Art Museum at the Clay Center for the Arts and Sciences,
Charleston, WV
The aesthetic histories of Cubism, theater set design, architectural theory, protest art, and 1950's science fiction b-movies were used to communicate with the children of this historic coal-mining area about renewable energy.
---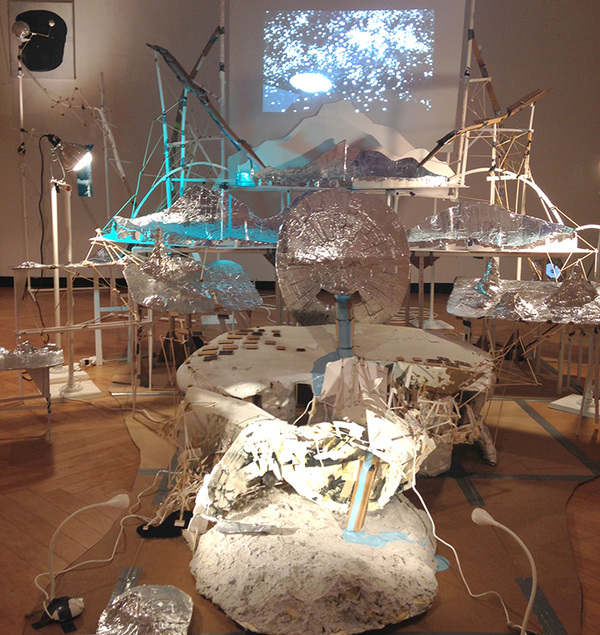 The work was designed to be visually engaging and to evoke a sense of curiosity. This installation is based on a narrative about a mysterious place and its sustainable technologies.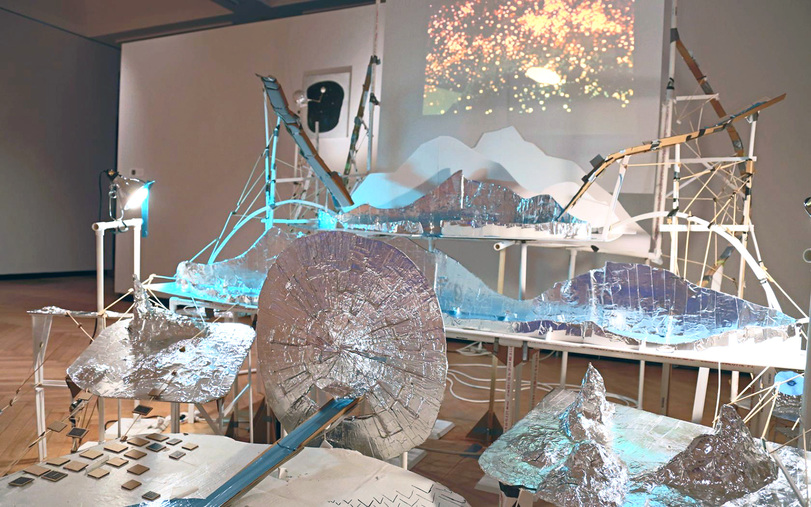 The fictional landscape's exact location is unknown except that it could be another planet or Earth of the future.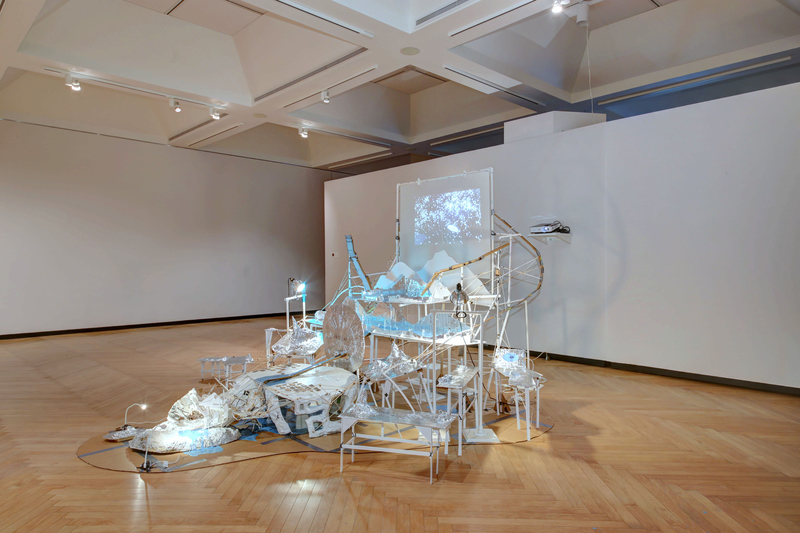 Responding to the immediate landscape around Charleston, the form is meant to evoke a model of a water table running through a landscape.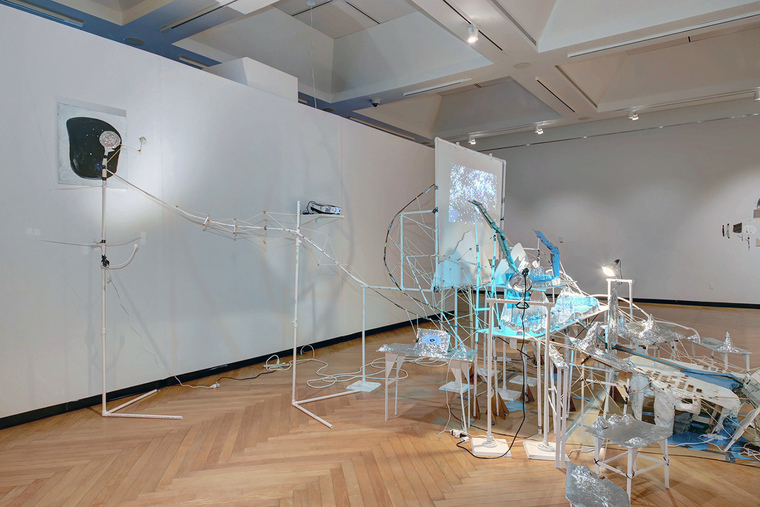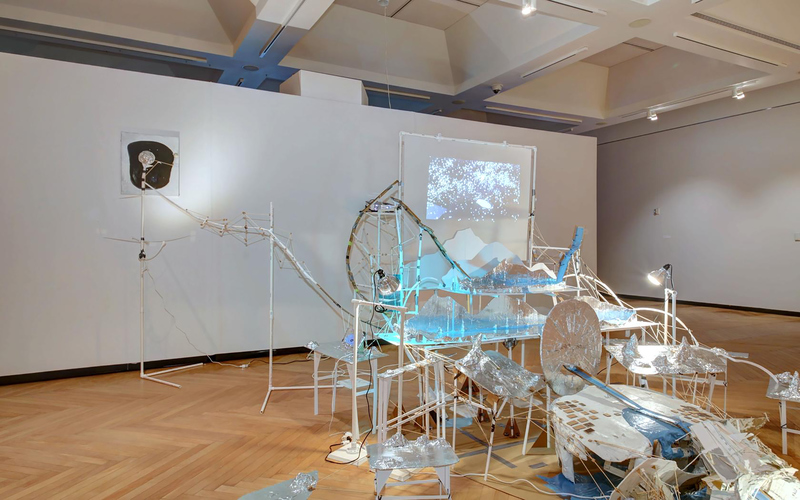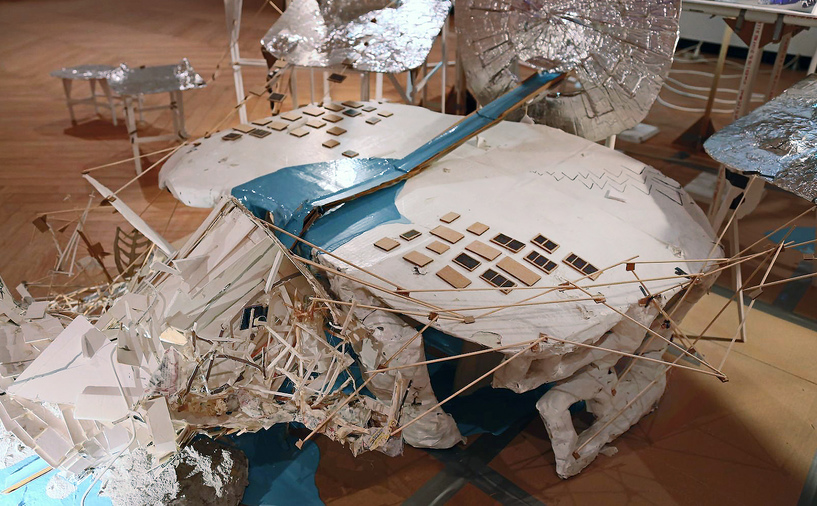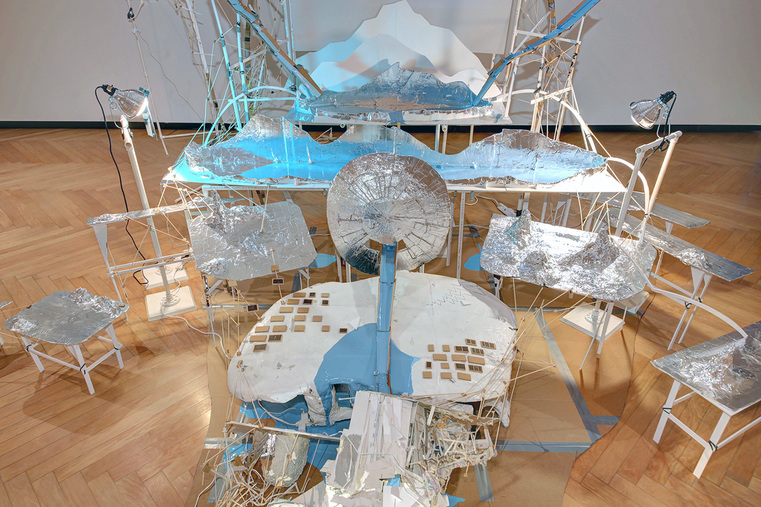 Combining structures related to sustainable technology with specific landscape features resulted in a visuality that evokes surrealism's totemic forms.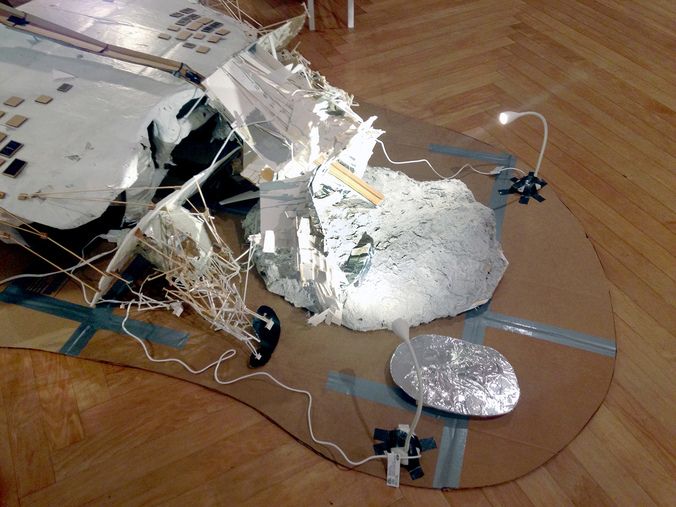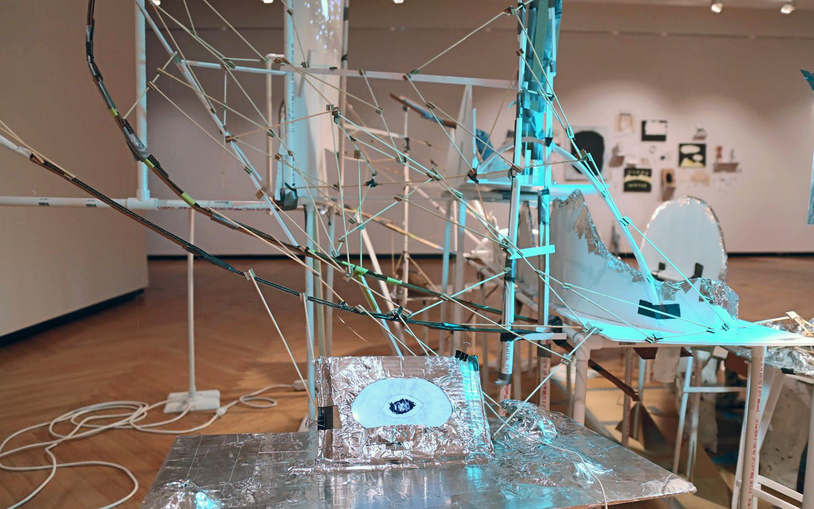 The work is hand-built, evoking a roughhewn science fiction. Videos were imbedded throughout the installation. Below, "Getting Large Eye".
Getting Large eye
2014
Hand drawn stop motion animation
This animation, based on what can be seen through closed eyes during meditation, explores the relationship between human physiology and spiritual 'visions'.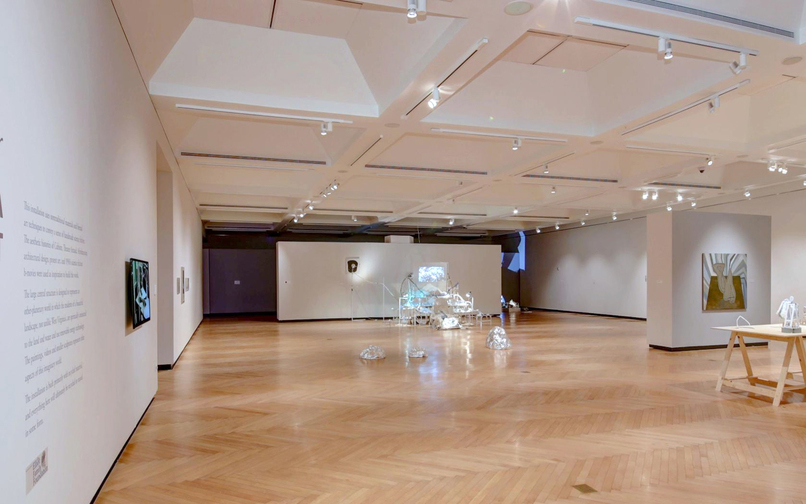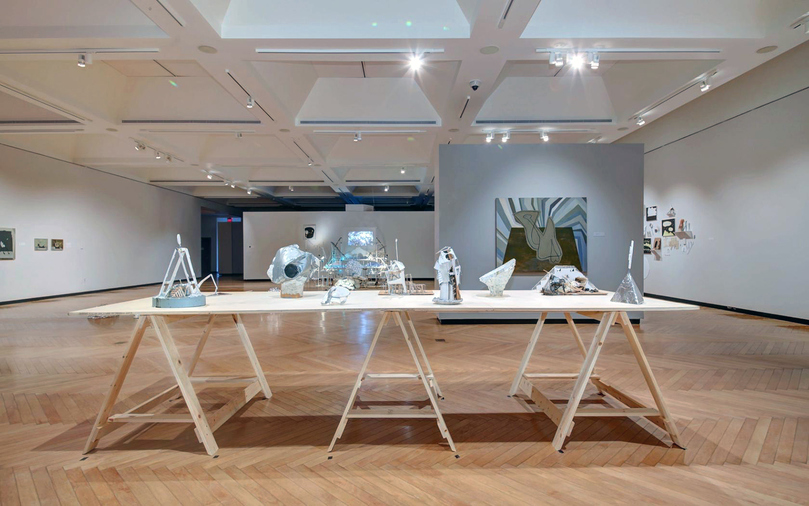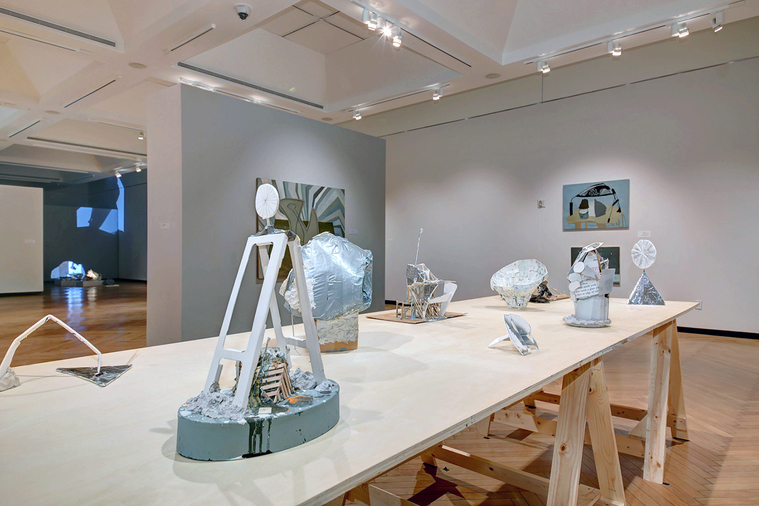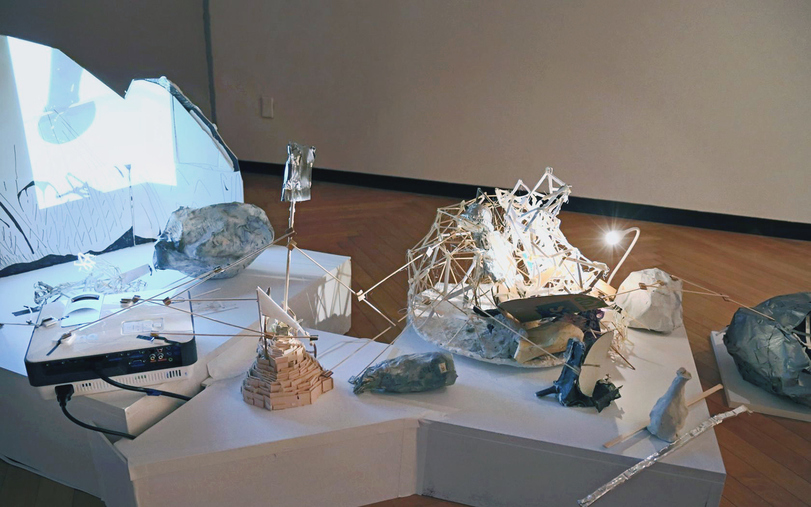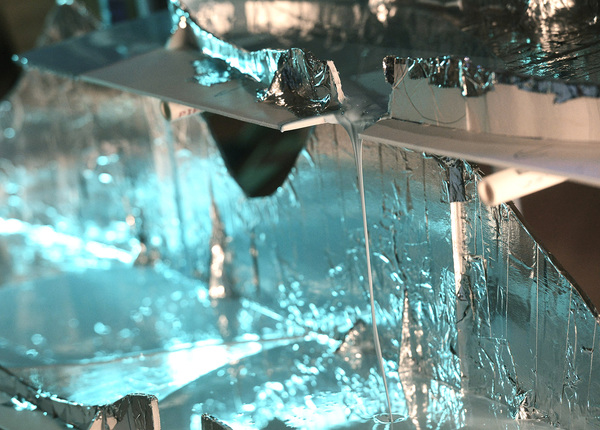 Interview and Video Documentation of Visit to a Small Planet
2017